Real-time mobile advertising on location
More than 90% of all citizens is in possession of one or more smartphones with an internet connection.


People in 2020 are glued to their phones. It is alway within easy reach and when the weekly screen time report is shown, we are flabbergasted. AudienceQ has developed an advertising system which is unique. Based on the movements of mobile devices, it enables advertisers and advertisement agencies to target specific audiences exactly where and when they need or want it in real-time. We combine various location signals a mobile device (phone) sends out, thus knowing the exact location of the device at any given moment. These movements are continuously updated in our database which contains more than 9 million ID's in the Netherlands alone. With these characteristics Audience! define demographic characteristics, interest and buying behavior making us the most relevant advertising system currently in existence. For each advertiser we create a unique audience based on the buyer persona's and needs of the client. We know the interest and level of interest even before the audience has seen the ad.
With hundreds of pings a day, we know what audience(s) belong to the mobile devices. All based on footprint in stead of just a given profile. Currently, we see over 283.000.000 ID's in the USA, 36.000.000 in the UK, 9.000.000 ID's in the Netherlands, 29.000.000 ID's in Italy and 2.500.000 ID's in Singapore.
Pay only for the media you need. Become an advertising sniper in 2020!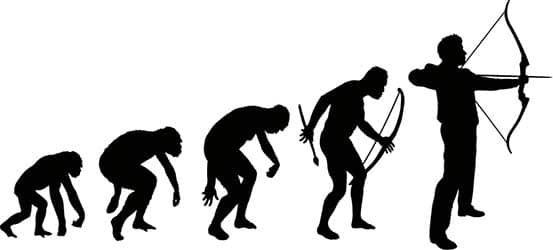 AudienceQ matches location signals from app's, WiFi, GSM and GPS to determine the perfect location of a mobile device within one meter of it's actual location. Due to programmatic buying we reach your audience when they open any given app. The exact right message at the exact right moment. Naturally, fully compliant to the GDPR-guidelines. The ads we provide will be shown in display advertising, rich media, native expressions or video. We guarantee that your ads will only be seen by people belonging to your target audience. In conclusion: No more waste! AudienceQ is a perfect match for branding, image campaigns, generating site traffic but most of all: generating conversions! Due to the real time targeting AucienceQ provides, retail visits go up and we can even target your audience in your competitors store or business. Our reports during and after campaigns will substantiate your results and gives you valuable (data) information about your target audience. We also report footfall. AudienceQ sees people who have seen your ad visiting your store.
Our mission is to ensure mobile advertising is more relevant, timely and responsive.
Matching location signals
We turn data into information and information into insights.
Due to our years of experience in advertising, AudienceQ is capable to produce ads with extremely high CTR and behavior influencing ads than the current benchmark. Please look at some of our examples: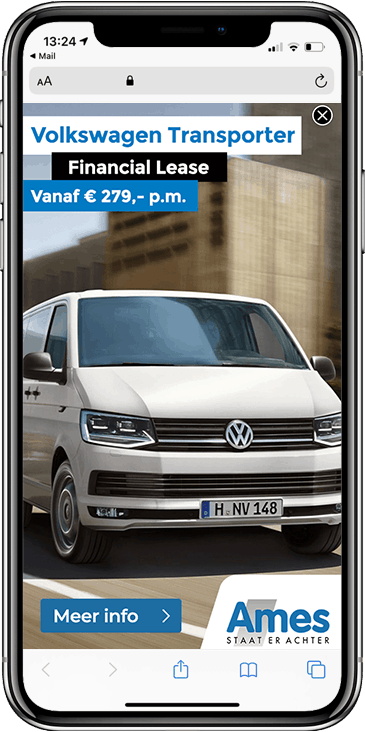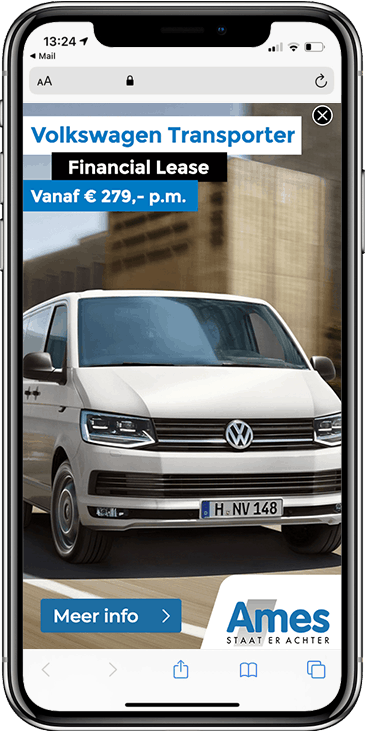 Volkswagen
Realtime advertising at competition
38 locations , all dealers
Timeframe December – January
Production of ads done by AudienceQ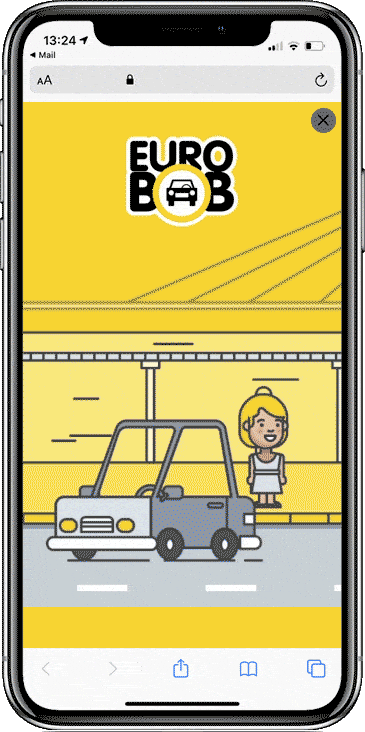 Euro Bob
Realtime targeting during evenement
Locations like zoals Ziggo dome, Ahoy
Goal: Offering a safe homecoming for visitors
Timeframe Januari – Februari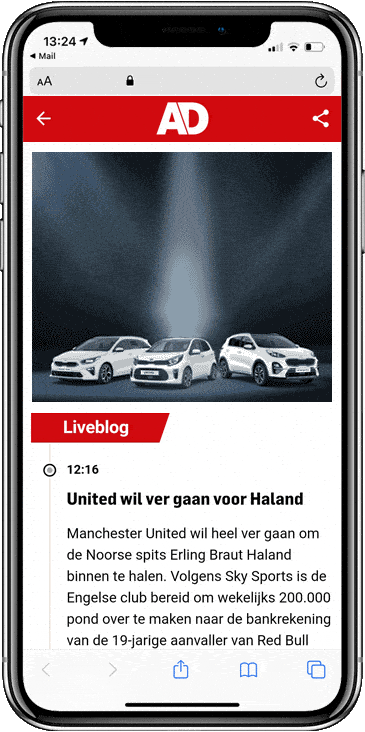 Kia
Tracking devices and real-time advertising at concurrenten
Goal: Footfall at 2 own dealers
Timeframe Januari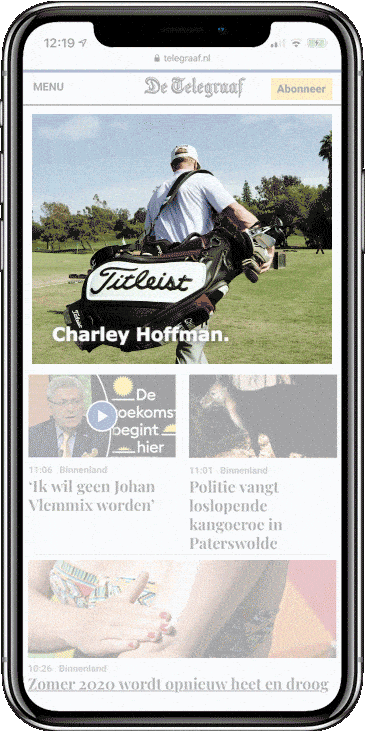 SweedCBD
Audience: Fit people in gyms
Branding of CBD products
Clicks to the website
CBD is not allowed to advertise on Google or Facebook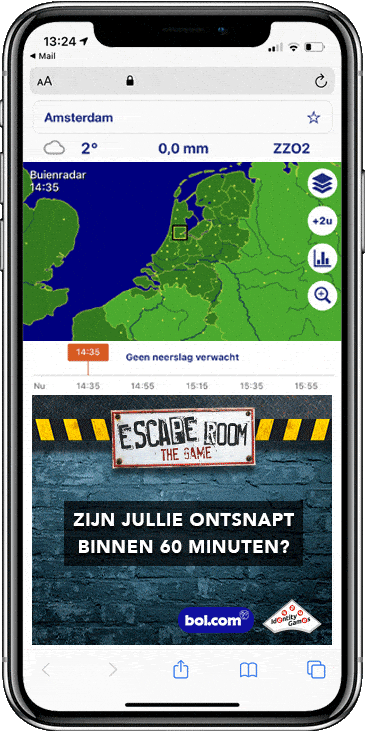 Escape Room "The Game"
Audience: Visitors of competition escape rooms
Realtime en historical data
Goal: Enhancing sales of the game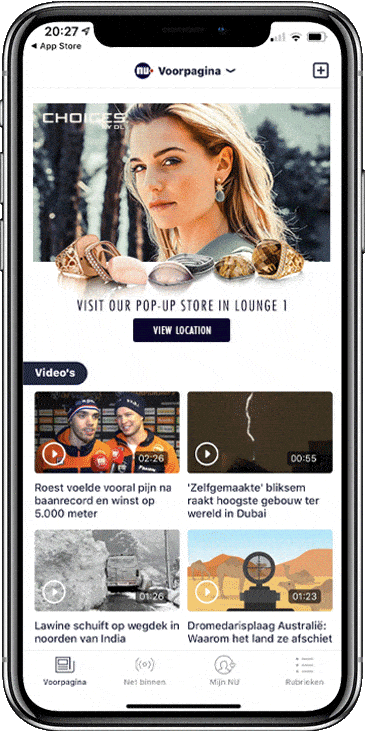 Gassan
Realtime advertising on Schiphol Amsterdam Airport
Goal: Luring people into pop-up store at airport, selling jewels
Foreign people receive an ad in their own language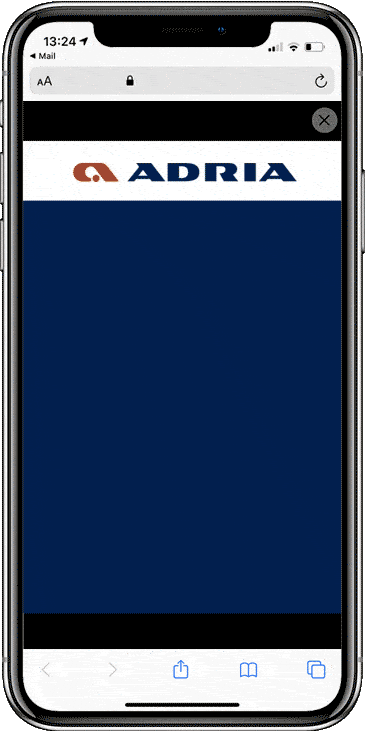 Adria
Real-time advertising at a caravan trade fair and at competitors
Goal: Branding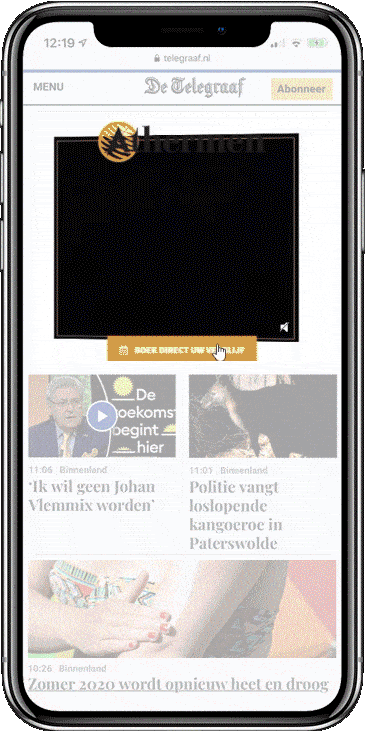 Amadore Collection
Goal: Booking of hotel rooms
Video
137 registered footfall!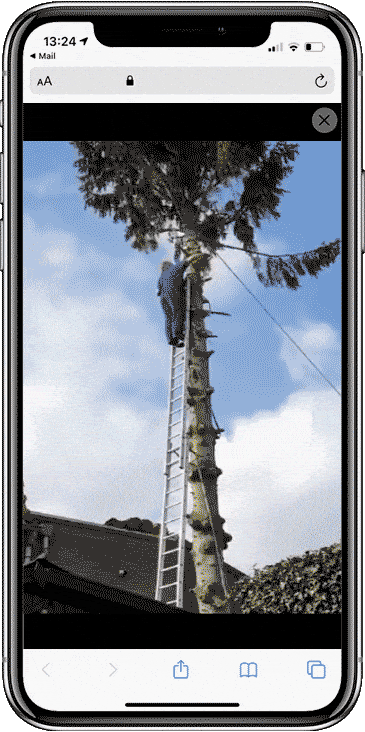 Xtra Materieel
All customers at competitors
All locations surrounding own company
Goal: Rent out more
​Reviews and experiences.
Due to the use of Audience, we managed to extend our traditional B2B approach and directly lure cunsumers into our retail locations. By connecting the locations of our retailers with the location of potential buyers, we could retarget consumers at the exact moment they walked by our stores.  With the expertise and flexibility of AudienceQ, we managed to reach nearly 1.000.000 mobile users. This was clearly visible in the traffic generated to our stores and more hot-leads came into our dealers.
The people behind AudienceQ always surprise me and exceed my expectations. Our sales campaign with them to get more bookings in our hotels during the holidays resulted in 137 verified bookings through the footfall system. They even took care of the entire production. The video's they shot were not only used for the AudienceQ campaign, but also shown on tv. Due to the fact that AudienceQ really takes away all the work, our campaign is more successful and in the end a lot cheaper than a Facebook campaign on this scale.
As the inventor of the electronic sigaret, I do think AudienceQ might be an even better invention. Right from the start of the SuperSmoker I'm very comfortable working together with Emile from AudienceQ. Currently, I use AudienceQ for one of my companies which sells CBD products. Advertising for CBD is impossible with Google Ads or Facebook. AudienceQ manages this perfectly with their Indian team.
We used the technique and production of AudienceQ to recruit new employees. In an enormous competitive market AudienceQ came with a Wonderfull solution: Targeting young men at a yearly event in Schagen (NL). The result was astonishing. Right away we were able to hire new empoyees! With AudienceQ we target visitors in Dutch and German trade fairs. Easy and effective. We manage to target our audience more directly than ever.
These companies proudly make use of our technology:


Prinsengracht 207 t/m 209
1015 DT Amsterdam
Email: emile@audienceq.nl
Phone: +31653696769